FAQ for 2021-2022
Frequently asked questions about Emory Libraries services and spaces for the 2021-2022 academic year.
Table of Contents
---
About 
This FAQ is primarily designed for Woodruff Library users. It is a work in progress and is updated on a regular basis.
Please visit the other Emory Libraries locations in the sidebar for information on their services and spaces.
Visiting the Woodruff Library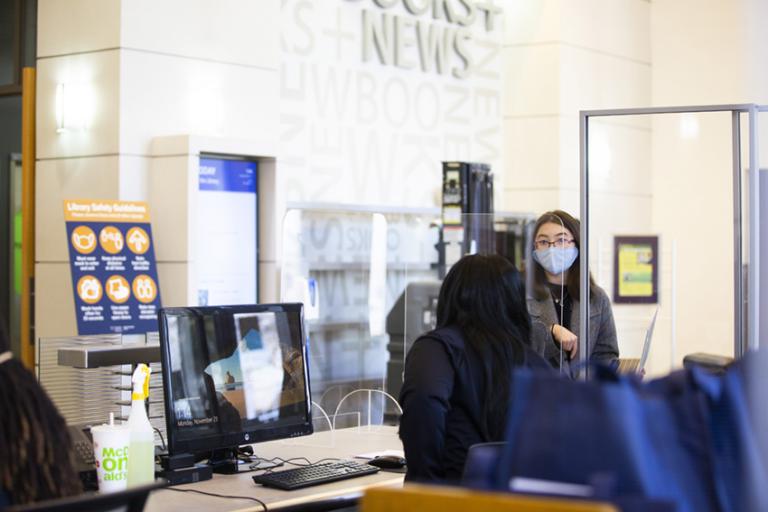 CAN I COME TO THE LIBRARY?   
Yes, the Woodruff Library Building is open. Visitors must adhere to all current and applicable Emory COVID-19 health and safety protocols at the time of their visit, including face covering requirements, symptom checking, and recommended hygiene practices. 
DO I HAVE TO WEAR A MASK IN THE LIBRARY? 
Effective Monday, March 7, masks will be optional indoors on Emory's campuses. Masks will still be required in all classrooms and instructional spaces until Monday, March 21, at which time masks will become optional in these spaces. 
HOW DO I MAKE AN APPOINTMENT FOR SPECIALIZED SERVICES AND SPACES? 
Go to our appointment page for details and links to the appointment scheduler. 
Borrowing Materials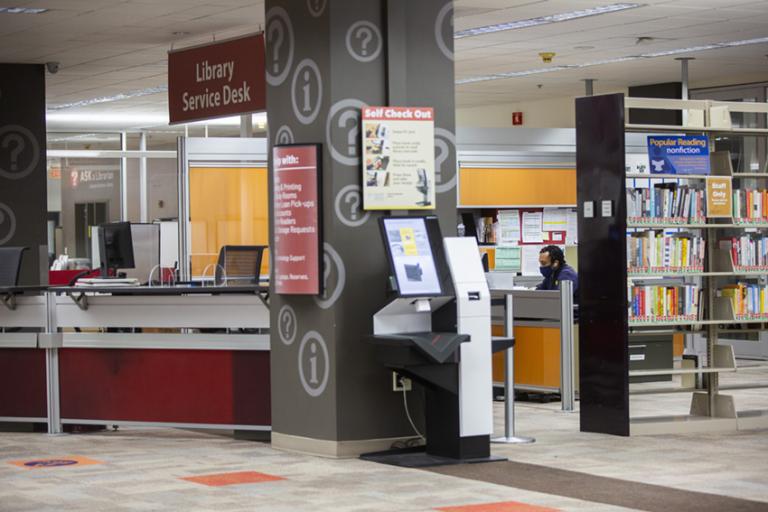 CAN I CHECK OUT BOOKS? 
Yes. The Woodruff Library stacks tower is open for browsing. You can check out your books at Library Service Desk on Level 2 or from one of several self-service checkout stations. You may also request books via Library Search for convenience and pick up your books via our new Outdoor Lockers or from the service desk.  
ARE COURSE RESERVES BOOKS AND MEDIA AVAILABLE? 
Yes, Course Reserves and media are now available for checkout from the Library Service Desk on Level 2. 
CAN I CHECK OUT EQUIPMENT (CAMERAS, GPS DEVICES, LAPTOPS, PROJECTORS, ETC.)? 
Audio/visual equipment, laptops, and media are available for loan on a first-come, first-serve basis from the Library Service Desk on Level 2. See our Equipment Collections at Emory guide for more information.
Remote Users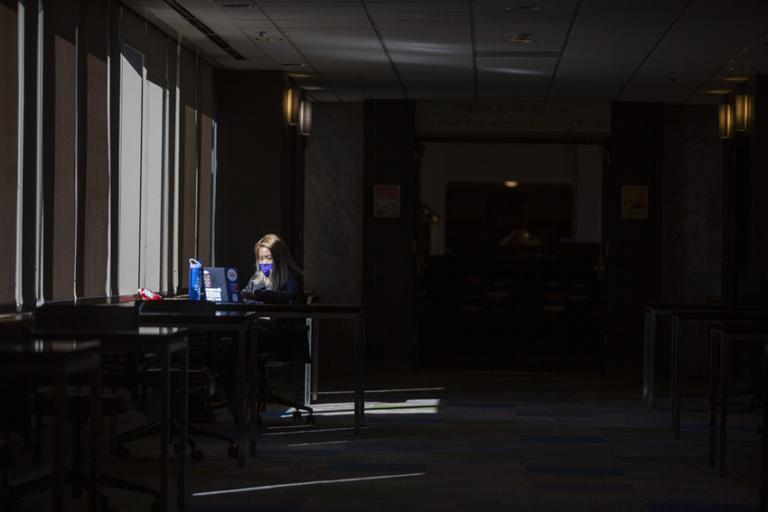 WHAT RESOURCES CAN I USE IF I'M NOT ON CAMPUS?   
We have a wide range of online materials and e-books available for conducting research offsite. You may also send specific questions to ask Ask a Librarian. 
CAN I REQUEST SCANS OF CHAPTERS OR ARTICLES? 
We offer scans of chapters or articles from books owned by Emory Libraries. Please see our guide on electronic document delivery for instructions. 
CAN I REQUEST BOOKS?   
Yes. Emory students, faculty and staff engaged in remote teaching and learning and residing outside of the Atlanta-metro area (50 mile radius) may register for prepaid ship to home delivery and return of items from the Woodruff Library collections.  
HOW DO I RETURN BOOKS? WILL THERE BE A FEE?  
If you are not in the Atlanta area, you may self-ship the items using a courier of your choice that offers package tracking capabilities. 
If you face a financial hardship that impacts your ability to return library materials, please complete the following Request for Assistance shipping form to initiate the return shipment process via Federal Express.
For additional details on returning materials and fees, please visit Returning Materials. 
Services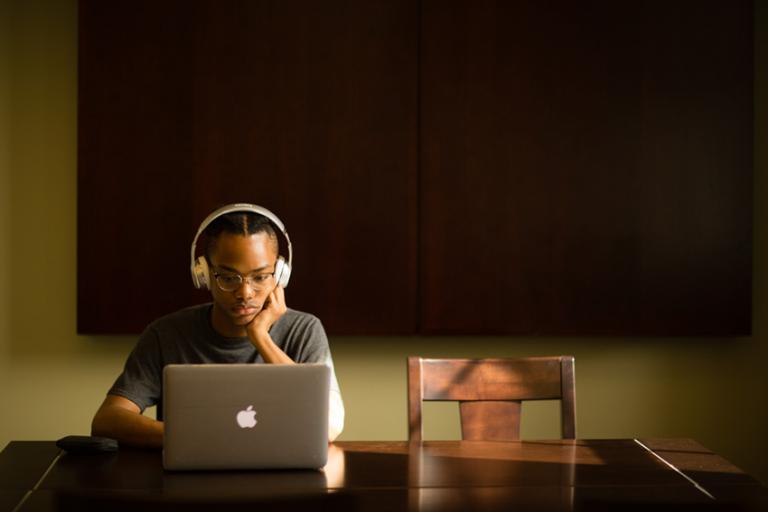 ARE VIRTUAL SERVICES STILL BEING OFFERED BY THE LIBRARY? 
Yes. Subject librarians with expertise in specific disciplines are available for remote consultations on research questions via phone, email, or online by appointment. 
Have other remote needs? Please contact us through Ask a Librarian for additional assistance. 
ARE ON-SITE SERVICES AND SPACES AVAILABLE DURING FALL SEMESTER? 
Yes. All open collections, spaces, and labs are open for the spring semester.  
Please note that the Music and Media Library service desk has closed to make way for more study space and to consolidate circulation services for users. Circulation of course reserves, equipment, and media is now available from the Library Service Desk located on Level 2.  
 
Safety 
WHAT PRECAUTIONS ARE YOU TAKING TO PROTECT LIBRARY USERS AND STAFF AND MINIMIZE RISK OF INFECTION?
With the highest risk for COVID-19 transmission occurring in indoor settings, and as we continue vaccinating our campus community, masks are still required at this time, regardless of vaccination status, in all indoor public and common spaces on campus—including classrooms, laboratories, shuttles, and other meeting spaces. 
COVID-19 protocols are subject to change based on environmental conditions or public health guidelines. COVID-19 indicators, including those found on the Emory Forward operating status page, are regularly reviewed by Emory's public health and leadership teams to help guide decision-making. Emory University may revert back to previous restrictions or operating conditions if needed to maintain a safe and healthy community.
Cleaning stations with disinfectant cleaning supplies are placed throughout library spaces, to allow additional cleaning of tables and desks. Patrons are expected to clean their study space before and after use.
Food and Drink 
CAN I EAT OR DRINK IN THE LIBRARY?  
Normal dining operations resumes with the return of in-person learning on January 31, as health conditions allow. Please note masks are required in all library spaces, unless actively eating or drinking. 
Last updated: March 4, 2022