Purchase Broadsides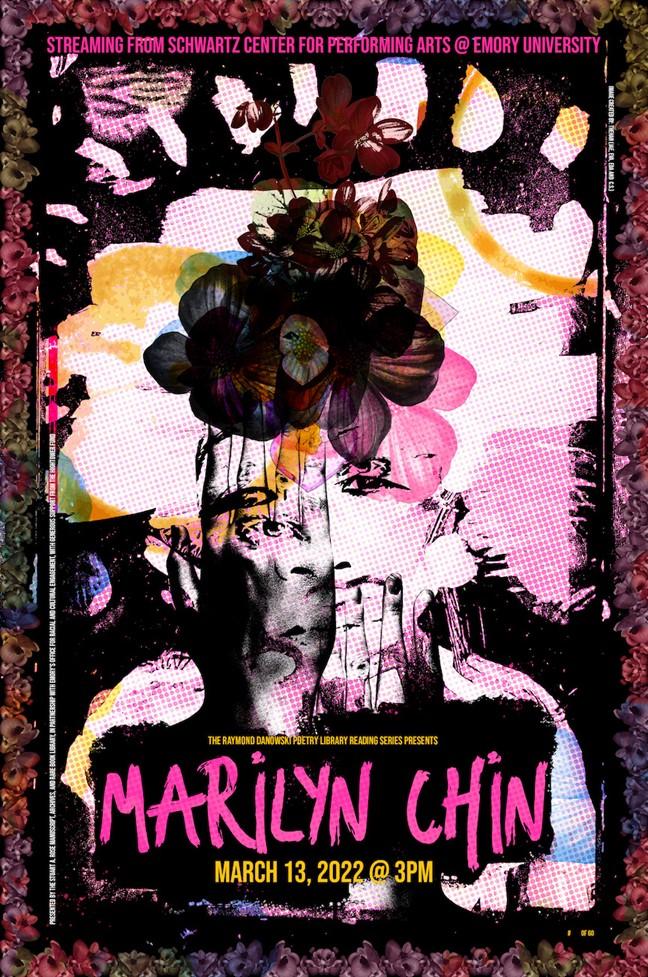 This poster was commissioned to commemorate Marilyn Chin's reading for the Raymond Danowski Poetry Library Reading Series at Emory University, March 13, 2022. 
Created by Chong-sok Han in collaboration with his children, in response to Marilyn Chin's poem "Sonnetnese." 
Printed on Cold Pressed Water Color in an edition of 60. Dimensions: 17"x25.5".
Sales are first come, first serve. 
Proceeds from broadside sales will support the Rose Library's poetry collections and future programming.
Instructions for purchasing a broadside:
Please click through to the Emory Online Giving page to purchase a broadside for $50.
At the top of the page, click on the blue $50 box for the purchase of 1 broadside. If you want more than 1 broadside enter the total dollar amount in the "Total Gift Amount" field. For example, 3 broadsides would be $150.
Complete your shipping information under the gold bar titled "Personal Information."
Click on "Pay with Card" or "Check Out with Paypal."
No other information on this page is needed.
All broadsides will be mailed to you via United States Post Office within 6-8 weeks in a poster tube cardboard mailer.
For more info on what broadsides are click here. If you have any questions please contact us at rose.library@emory.edu or 404-727-6887.