Improve Your Research and Writing
Get Help Using the Library
USING THE LIBRARY
Librarians can help you find sources, conduct research, and understand an assignment.
What's Happening at the Library
ON VIEW IN THE ROBERT W. WOODRUFF LIBRARY, LEVEL 2
Graphic Narratives and Comic Collections at Emory
Graphic narratives are a growing area of study and literary expression. This exhibit focuses upon the expansion of Emory's collections in this genre, including comics and long-form graphic novels. 
LEARN MORE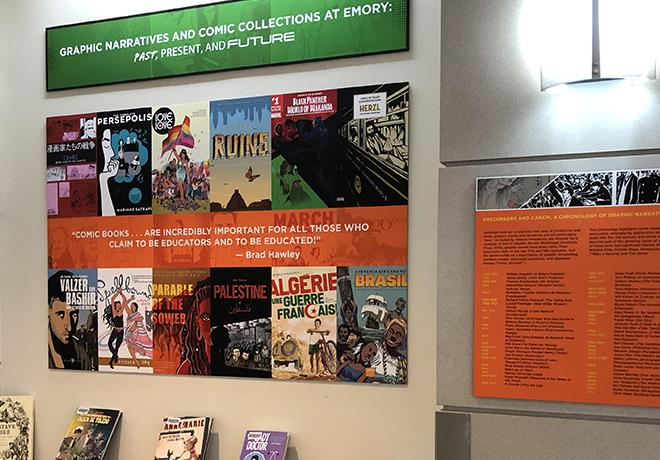 EXHIBITION
News
November 30, 2022
November 29, 2022
November 21, 2022
November 15, 2022
November 8, 2022