October 6, 2023
- January 5, 2024
|
Stuart A. Rose Manuscript, Archives, and Rare Books Library
American music history has largely ignored or disregarded the contributions of African Americans. Rose Library contains over 30 archival collections of various sizes that both uncover and recover the critical role African Americans played in the music culture of the United States. Collections include composers, entertainers, and scholars.
The variety of materials includes: manuscript letters and scores, photographs, and published music by and about African Americans. This exhibit displays just a few highlights. Clint Fluker, the former curator of Rose Library's African American collections and now Senior Director of Culture, Community, and Partner Engagement for the Libraries and Museum at Emory, describes the importance of these archival collections:
"The African American music collections are so significant because they enable those who use the materials to engage with history through one of our most enduring artistic mediums. Music has always told a story of African American history that so often cannot be captured using words alone. In fact, at times, it is the sound that grabs our attention, provides new insights, and penetrates the soul."
While African American voices have often been silenced in American (and especially Southern) politics, economics, history, and culture, yet African American music has often found a way to endure.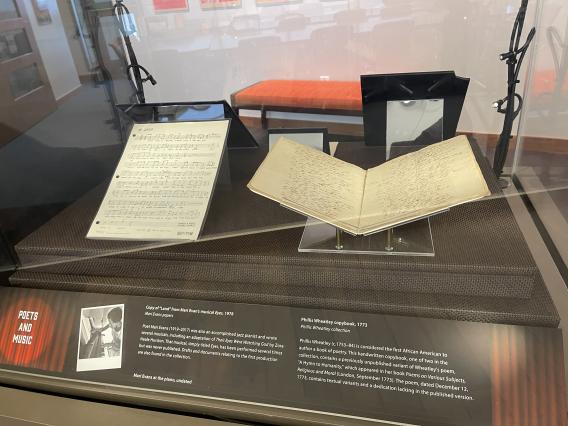 VISITOR INFORMATION