October 20, 2016
- February 26, 2017
|
Robert W. Woodruff Library
"See a variety of artists' books, from miniatures to books created through the Phillips State Prison Book Project."
Artists' books are artworks that purposefully make use of, question, or explore the form of the book as an artistic medium. These pieces are usually made in small, limited editions or as unique works of art.
What you will see in this exhibition are examples of a bookmaking tradition that has been active for over 500 years. Like the First Folio, these artists' books are not just repositories of stories and information, but are also exquisite and beautiful works of art.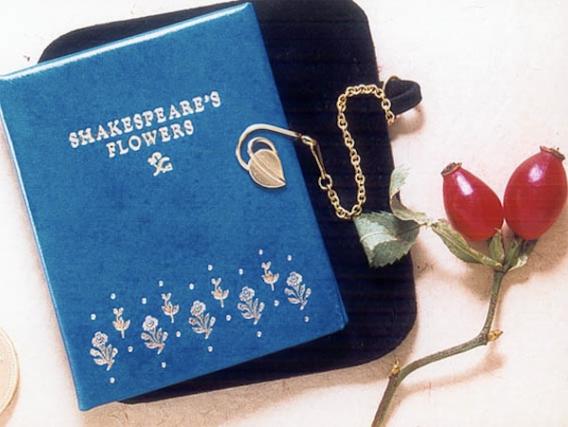 Shakespeare's Flowers: Quotations from his Plays with Illustrations from Old Herbals (Malvern, England: De Walden Press, 1998) Photo Credit: Jan Kellett
VISITOR INFORMATION