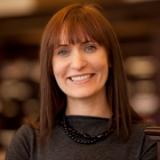 Erica Bruchko
African American Studies and U.S. History Librarian
Education
MA

,

History

,

Emory University

,

Atlanta, GA

PhD

,

History

,

Emory University

,

Atlanta, GA

BA

,

History and Anthropology

,

University of South Carolina

,

Columbia, SC
Professional Profile
Erica Bruchko joined the Robert W. Woodruff Library in 2010. She has a BA in History and Anthropology from the University of South Carolina, an MA in History from Emory University, and a PhD in American History from Emory University. Her primary duties include collection development, library instruction, and outreach.

During her tenure at Emory, Erica has served on a number cross-divisional library teams and working groups including the Libraries' Digitization Selection Committee, Diversity and Inclusion Working Group, and the Archives Research Program Coordinating Committee. She has also participated in several projects at Emory's Center for Digital Scholarship and is currently the 2017-2019 Woodruff Library Representative to the Faculty Senate. 

In addition to her work in libraries, Erica is a practicing historian. In the fall of 2016, she completed a dissertation entitled "Slave Traffick: The Informal Economy, the Law, and the Social Order of South Carolina Cotton Country, 1791-1860," which examines the social and political ramifications of slaves' property ownership and acquisition in the antebellum South. 

To disseminate her library and historical work, Erica has presented papers at the American Historical Association, the Organization of American Historians, the Society of Historians of the Early American Republic, the Association of College and Research Libraries and EDUCAUSE. She is also a participating member of the Southern Historical Association, American Library Association's Reference and User Association's History Section, and the Association of College and Research Libraries African American Studies Interest Group.

Erica's current professional interests include information literacy, historical methods training, and the digital humanities.
Teaching
Graduate Research Training in Archives & Special Collections, 2012-present
MAILING ADDRESS
Woodruff Library
540 Asbury Circle
Atlanta, GA 30322
United States