April 4, 2015
- October 4, 2015
|
Robert W. Woodruff Library
"Students used the Robert Langmuir African American Photograph collection--a collection of more than 12,000 photographs depicting African American life from the 1840s to the 1990s."
An exhibit highlighting historical photographs analyzed by students in the Introduction to African American Studies class. The fall 2014 course was taught by Pellom McDaniels III, MARBL faculty curator of the African American collections and assistant professor of African American Studies at Emory, who co-curated the exhibit with his students.
McDaniels said that through the exhibit, he hopes to showcase the variety of research students can pursue in African American Studies as well as the usefulness of MARBL materials as primary evidence.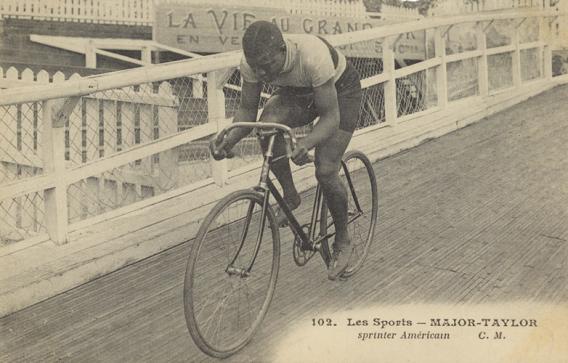 Major Taylor (1878-1932), African American world champion cyclist, circa 1910
VISITOR INFORMATION